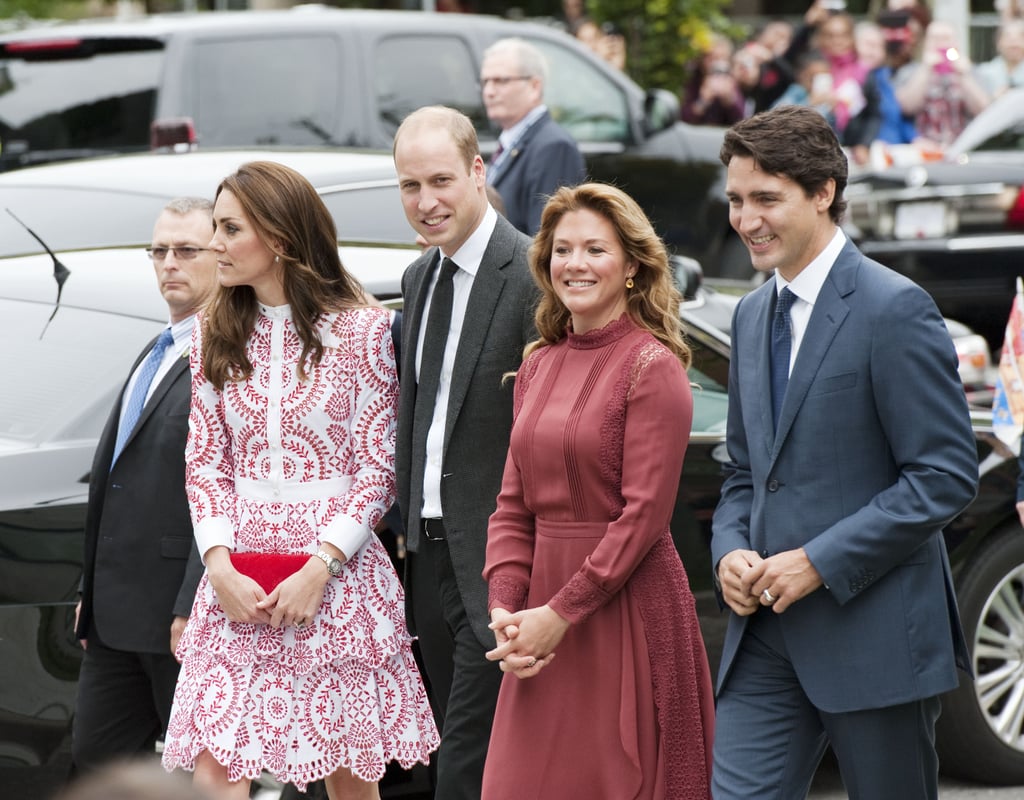 Former U.S. First Lady Michelle Obama and Spouse of Canada's Prime Minister, Sophie Gregoire Trudeau, Delighted Celebrity watchers near King and Portland on Tuesday by casually rolling up to a Nearby restaurant for Supper.
And by softly, I mean "surrounded by 15 secret service agents" — but that is not the case.
North America's favorite power besties looked simple and breezy as they walked right into Gusto 101 yesterday, such as two excellent friends who had not seen each other in some time catching up and sharing jokes.
Those who followed Trudeau's first official visit to the U.S. last year know that this was actually the case.
The two women have more in common than their status as high-profile political spouses and fashion icons. They're also both tireless advocates for women and girls' education and have even joked about being "soulmates."
Remember when Michelle tripped onstage in Washington and Sophie caught her? This isn't a PR arrangement, it's genuine friendship – which is what makes seeing these impressive women grab lunch together while they're in the same city even more exciting.
Gusto 101 owner Janet Zuccarini shared a video of Obama and Gregoire Trudeau walking into her restaurant, along with some details about what they ate, on Instagram.
"Michelle and Sophie took the private dining room to themselves," she wrote, "and shared, Kale salad (of course!), grilled octopus, buffalo mozzarella, ravioli, shrimp pasta, shishito peppers."
Later, in the comments section of that post, Zuccarini wrote that Obama had hugged her server.
Commenters on the restaurant's main account were straight up thrilled to see the duo at one of their own local haunts.
Obama and Gregoire Trudeau were both in town yesterday for a scheduled speaking engagement at Ryerson's Mattamy Athletic Centre.
Called "Advancing Women and Girls to Change the World," Obama's talk was a hit among audience members, who gave her a standing ovation following event.
Gregoire Trudeau, who also spoke, beamed as she joined in alongside everyone else to stand up and applaud her friend.